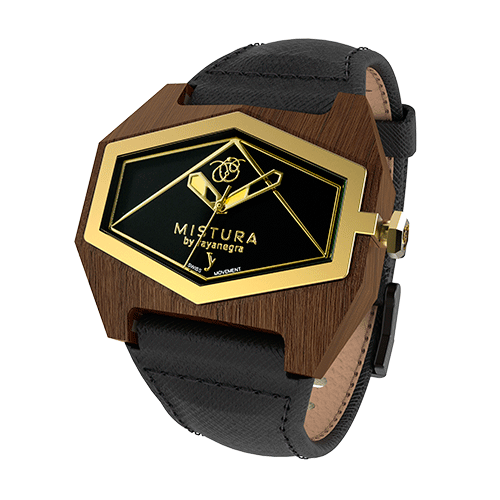 We already know about the never ending craze of the wrist watches. Somewhere at the back of our mind we know that no matter what how much technological advancements are made but the emphasis on classic time pieces will never come to a close. Be it James Bond or Bruce Wayne they all need their time pieces in top-notch condition so does many other.

Despite of world's dependence on smart phones or coming up of smart watches, there is no beating classic wristwatches. Talking of the wristwatch trends, there has been a new loop of trend of wooden watches. These incredibly stylish and elegant time pieces have caught attention.

There could be many reasons for you to love wooden watches. Primary reason could be their most elegant look and finish. It gives one that grace and luxury of one of a kind style. Other thing about hand crafted little wooden beauties is that every watch is unique. As they are hand crafted by fine craftsman no two watches could be same, hence making it just made for you only. We can't deny the fact that when we go for a watch we look to out do the world with our unique selection of the best piece. This is another great way to own a watch that is truly unique and different than all other watches as they are hand made.

Watches made of natural wood are not only classy but the expert choose the highest quality wood for the best products. Crafted for perfection these watches take considerable time for production as they are hand crafted and require special skill. They reflect the desire to become more in touch with nature and keep away from the metal themes that are seen so frequently today. While producing wooden watches it becomes their responsibility to ensure environmental care and protection. Wooden watch makers also claim to plant trees for sustainability.

Wooden watches make the catch of the season because of the elegant look it displays. Due to that fact it becomes ideal gift for anyone. With classic looks combined with today's technology wooden watches become a truly innovative form of time keeping. Watch is not just a tool to tell time but it makes a statement about the person who wear it.

watches made out of wood are set top catch many eyes this season. They are also a remarkably unique work of art that is personalized to each person who wear it.

Wooden watches have rocked the new trends as they combine style, elegance, quality, and sustainability, making them truly one of a kind. It becomes one trendy thing certainly to look out for.
Nov 20, 2016

Category:

News
Comments: 0