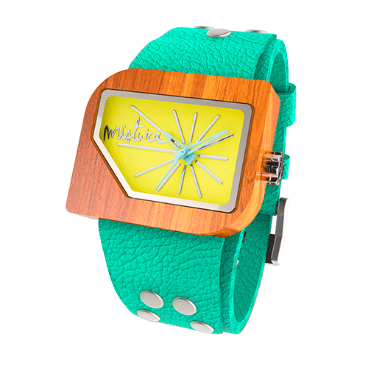 The best wooden watches are made from sustainable wood by a company that cares about the world around us. When buyers are in the market for a watch, they don't typically think about looking for a watch made from wood, however, these watches are an amazing addition to anyone's box of accessories.
They are designed for both men and women to wear casually, for the office, or even with a formal jacket and tie.

Before you go to a big box store for a cheap watch, go online and find a sustainable wooden watch made by a company who gives back to the earth.

When shoppers purchase the best wooden watches, they will also be given the opportunity to help the earth. Buyers can add a tree to their purchase. They won't be receiving a tree to plant in their own yard, however, the tree will be planted in a forest that is shrinking and needs it the most. This is a great way to do a small part in keeping our planet green. A company that is involved in taking care of the planet is a company worth buying from.

The best wooden watches are not just sustainable and affordable but they are beautiful. Designers have taken great care to pay attention to every detail. The watches are available in many different colors. The faces can be black, white, blue, or whatever your favorite color is. The bands are made from quality leather with a silver buckle. Each watch case is made from sustainable wood like teak, pui, or bamboo. There is a watch for everyone's wardrobe.

Choose a wooden watch adorned with colorful flowers to wear with that summer dress or a sleek black watch to give as a gift for the man in your life.

Buyers' who are looking for a new watch, either for themselves or as a gift, need to go online and buy the best wooden watches. They will impress their friends with their unique time piece. A watch like this will be the topic of conversation every time you wear it. With so many colors to choose from there is sure to be one that meets and exceeds all your expectations.
Feb 08, 2017

Category:

News
Comments: 0