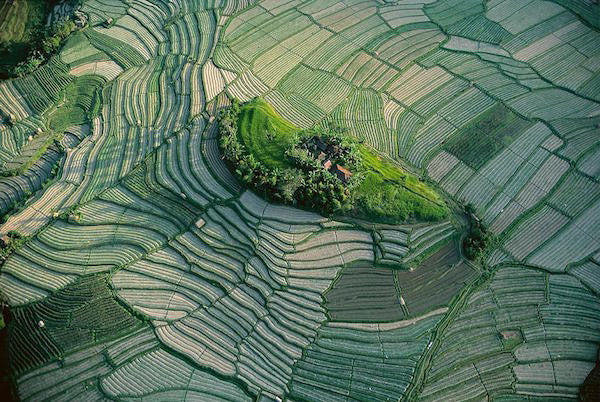 Took from www.designtaxi.com
Photographer Travels Around The World To Capture Stunning Aerial Shots
"Islet in the terraced rice fields of Bali, Indonesia" image via Yannn Arthus-Bertrand
With a focus on
aerial photography, photographer
Yannn Arthus-Bertrand
, has taken some of the most amazing images from all around the world.
Captured in
countries like Chile, Indonesia, Venezuela and Bangladesh, the shots captured reflected the daily life of the local residents and city life .
Scroll down
to view more of his stunning work, and continue to follow him on his
website
.
"Rano Kau volcano in Rapa Nui National Park, Easter Island, Chile" / image via Yannn Arthus-Bertrand
"The Orinoco River near the Esmeralda (Amazon Rain Forest), Venezuela" / image via Yannn Arthus-Bertrand
"Cormorants and Cape fur seals at Seal Island, False Bay, Cape Province, Republic of South Africa" /image via Yannn Arthus-Bertrand
"Wood Boat, Dhaka's port, Bangladesh" / image via Yannn Arthus-Bertrand
[via
Detechter
, images via
Yannn Arthus-Bertrand
]
Aug 08, 2016

Category:

Mistura
Comments: 0