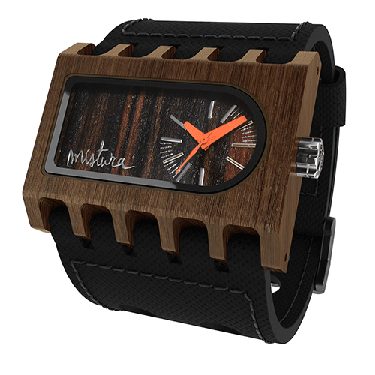 Wooden watches make a great purchase for many different events. Purchase one as a gift for a birthday, retirement present, or other special occasion. Buy one because you need a unique timepiece. Get a wooden watch to match that cute sundress and wedge heals. You don't really need a reason to purchase a great timepiece. These watches are not only beautiful and unique but they are also environmentally friendly as they are made from sustainable wood materials. Now that is a reason all by itself to make one of them your next watch purchase.

Wooden watches are made from sustainable wood like teak and Pui. This type of wood is amazingly durable and beautiful. Buyers can find watches made in a variety of styles for both men and women. The casing is made from wood while the face can have many different looks. Consider watch faces that are black, wood grain, or floral. The numbers are also unique and fun as each watch is slightly different from the other. The bands can also be made of wood or else genuine leather. The buyer will have to decide which one meets their needs.

With so many choices how do buyers narrow them down to just one? The truth is that the prices are affordable so that two watches can be purchased at once. However, to narrow down the options, think about the purpose in buying it. If there is a special occasion or outfit in mind, buy the watch that best matches. If it is for a gift, consider the recipients favourite color. However, one can never go wrong with basic black. An amazing all black watch with a wood casing is elegant, professional, and pairs with any outfit. Once you have selected your watch, add it to the cart and begin the check-out process.

When buyers begin the check-out process they will be delighted to see that they can buy a tree that will be planted in a forest that needs it. This company truly cares about the environment so they not only make sustainable products they also give back to the planet. Don't miss out on your opportunity to wear stylish wooden watches and give back to the environment all with one amazing purchase.
Aug 19, 2016

Category:

Mistura
Comments: 0